Catering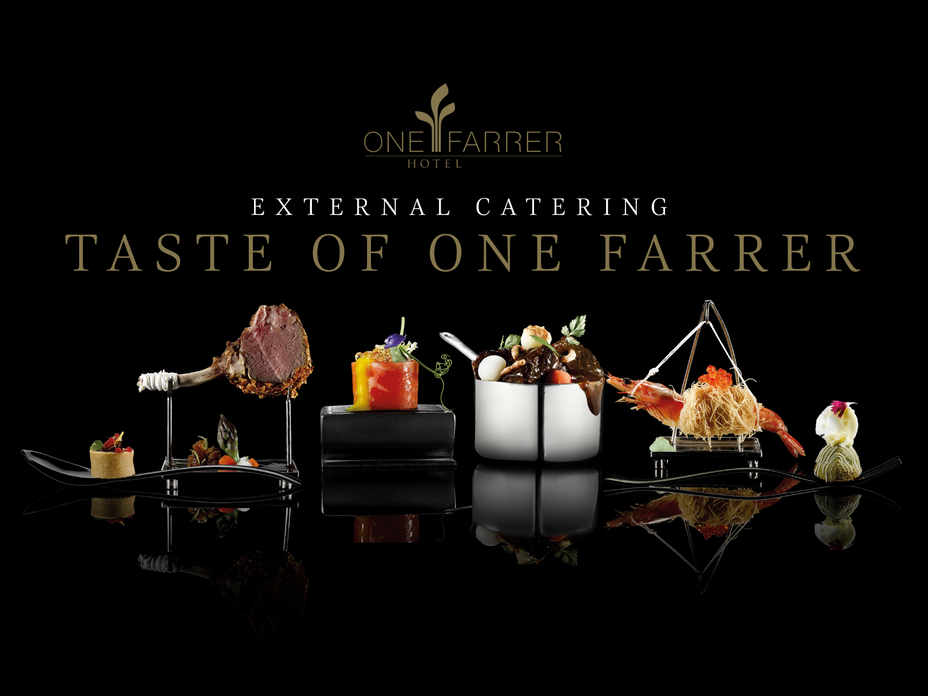 Bring our award-winning service and epicurean delights to your doorstep or the venue if your choice. Our Catering Team offers a one stop solution to bring your business and social functions to life.
Work closely with our event planners to ensure that your preferences are carried out to the most exacting detail. Design bespoke menus from a wide array of flavour profiles and ingredients or choose from our culinary team's repertoire. Enjoy your event without a fuss and let our dedicated service and decor team set the mood.
For bookings and enquiries, call +65 6705 7881 or email us at events@onefarrer.com.