Delightful Raya Goodies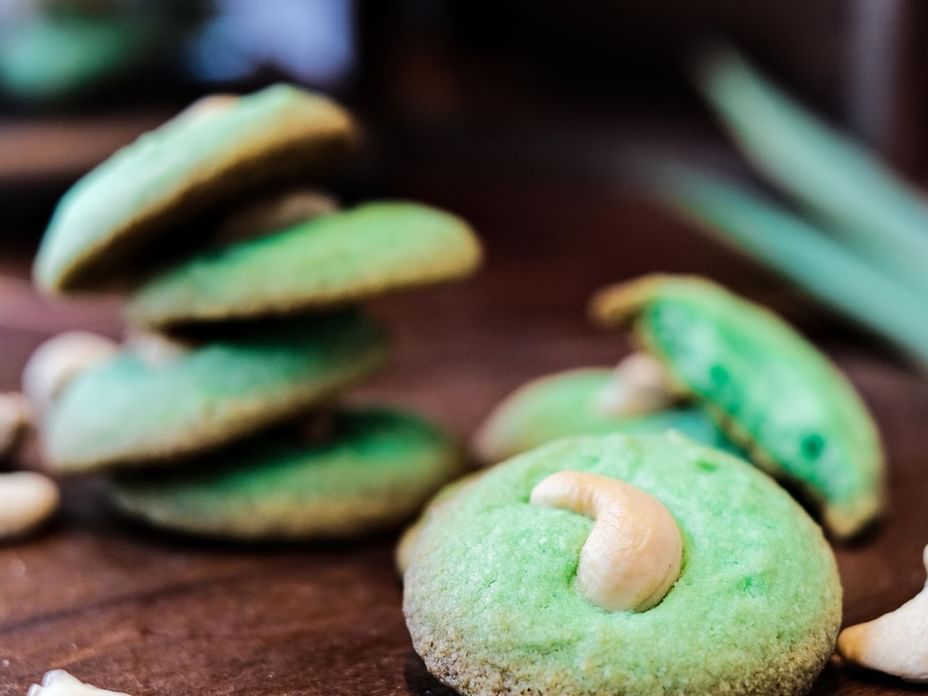 This Raya, One Farrer Hotel presents a timeless collection of delectable handcrafted goodies! Munch on our vibrant Pandan Cashew Nut Cookie; buttery, crumbly and immensely addictive, and another crowd favourite - Coconut Sable Cookie with a crisp buttery edge, and the dainty Bandung Cookie infused with the flavours of rose petals and sweet condensed milk; definitely would be a hit with your guests!
Complete your festive feast with our Ondeh Ondeh Cake; fluffy pandan sponge, with layers of fragrant gula melaka, coated with desiccated coconut and delicately piped with fresh pandan cream.
Pandan Cashew Nut Cookie - $18
Bandung Cookie - $18
Coconut Sable Cookie - $20
Ondeh Ondeh Cake (500g - $24, 1kg $40)