SOCIEATY BY LES AMIS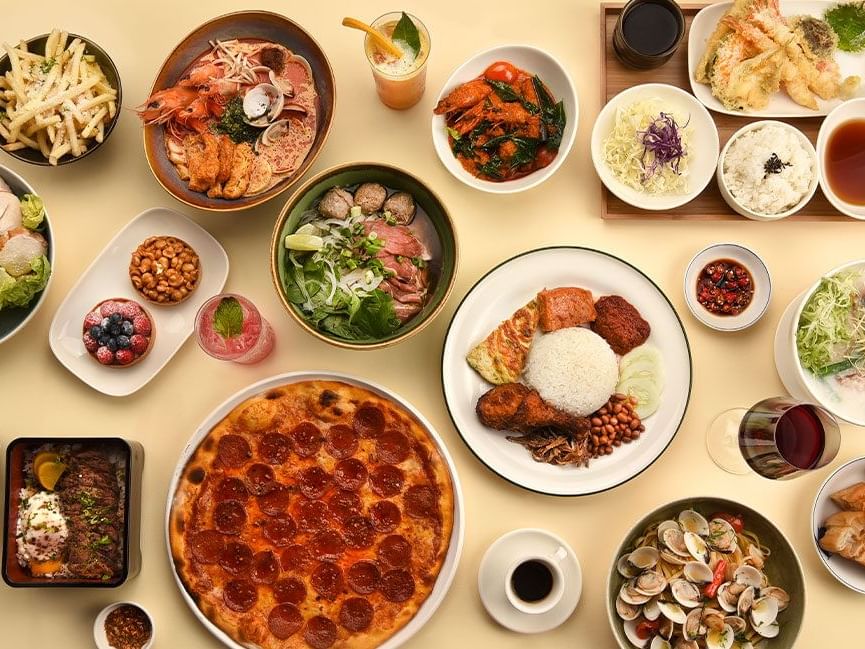 SOCIEATY is the new multi-concept restaurant by Les Amis Group, featuring the best of the group's casual offerings—all under one roof. Diners can look forward to mix and matching their cuisines and will find a satisfying array of Vietnamese, Japanese, heritage recipes, Hong Kong style congee and noodles, and even casual Italian cuisine. Why stick to one when you can have it all!
No matter your cravings, SOCIEATY has something for every palette for any time of the day. Choose to tuck into a soothing bowl of Hong Kong style congee from Mui Kee or savour a hot bowl of pho from NamNam. For those who desire a heartier meal, indulge in crispy tendon from Tenjin or satisfy your hunger pangs with a Donburi from Sushi Jin. For a fuller spread, feast on thin-crust pizzas from Pepperoni Pizzeria or heritage recipes from Lemak Boys.
1 Farrer Park Station Road 217562 Singapore Singapore