OKTO-BEER-FEST 2022 is Back!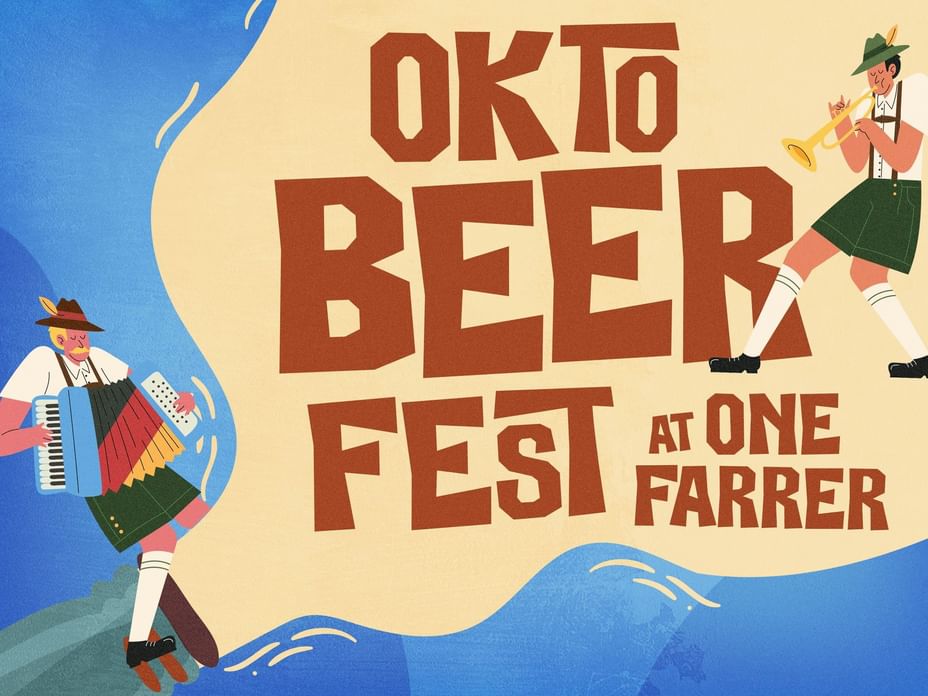 Don't miss the much awaited festival that promises barrels of fun, laughter, food, games, lucky draws and a whole lot of beer!
Let your hair down as you chug on ice cold Erdinger - Weissbier and Dunkel and jig and jive to a live band, while feasting from an almost endless line up of German-Bavarian buffet offerings - Roast Pork Belly, Spaetzle & Schnitzels, Veal Bockwurst, Skillet Snails Chicken Sausage, Dark Ale with Beef Stew and more. Let loose you inner child and partake in lucky draws and arcade games.
See you at Okto-Beer-Fest!
The offer includes:
Okto-beer-fest 2022
September, 23 and 24
6:00pm - 10:00pm
$128 nett per person, inclusive of FREE-FLOW Drinks!
For Tickets, email to fnbevents@onefarrer.com or call 6705 7825
Highlights
Endless line up of German-Bavarian buffet offerings - Roast Pork Belly, Spaetzle & Schnitzels, Veal Bockwurst, Skillet Snails Chicken Sausage, Dark Ale with Beef Stew and more