Walk through nature with Roku Gin Pairing Menu at The Nest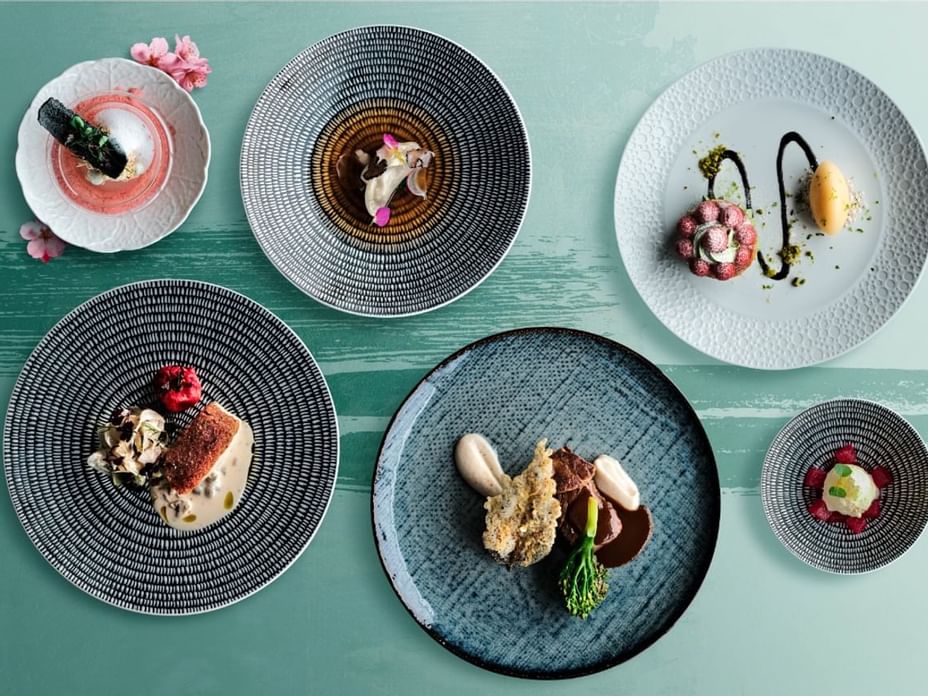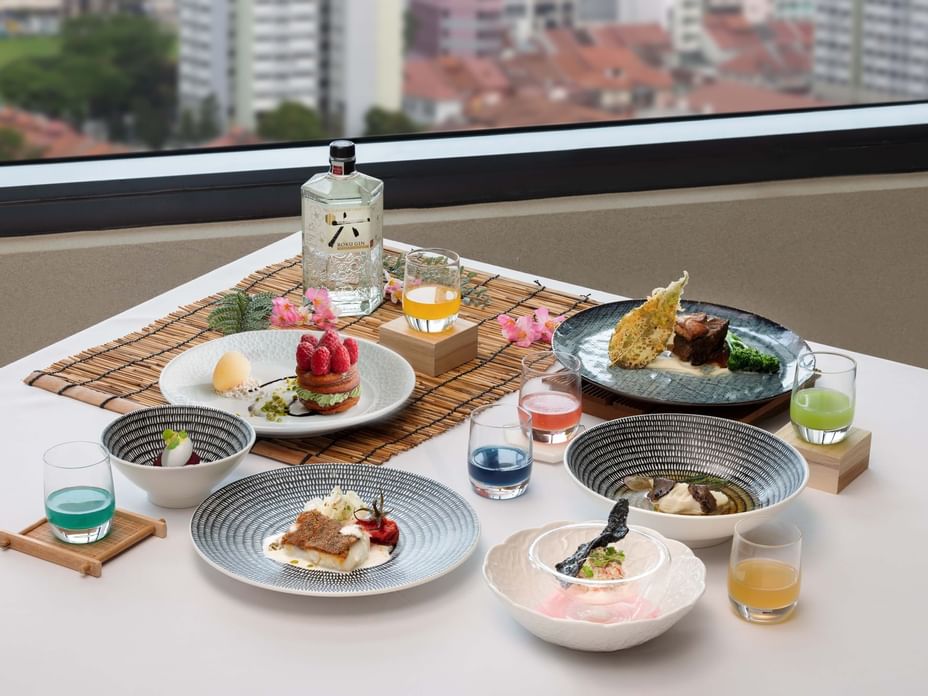 Entice your senses through our artisanal Roku Gin pairing set menu curated by the award-winning culinary team at The Nest, One Farrer. Taste the medley of flavours in the 5-course meal inspired by the six special botanicals used in the gin's making; Sencha tea, Gyokuro tea, Sanshō pepper, Yuzu peel, Sakura flower and leaf.
Spring to life with a refreshing glass of ROKU Gin followed by the delicate Snow Crab Timbale. The second part of the epicurean journey featured the Chicken Consommé infused with the aromatic Sencha, served with Chicken Gyoza with Truffle and Charred Spring Onion. Savour the crisp Sansho Pepper in the Crumble Black Cod and cleanse the palate and perk up with the ROKU Gin Sorbet.
Move along to the Black Angus Beef Short Ribs served with warm Truffle Sunchoke Puree, rich buttery Foie Gras, and for dessert sink your teeth into the Cronut; a croissant-doughnut pastry filled with sweet Red Bean and earthy Matcha.