9th Anniversary Cake Promotion - September 2023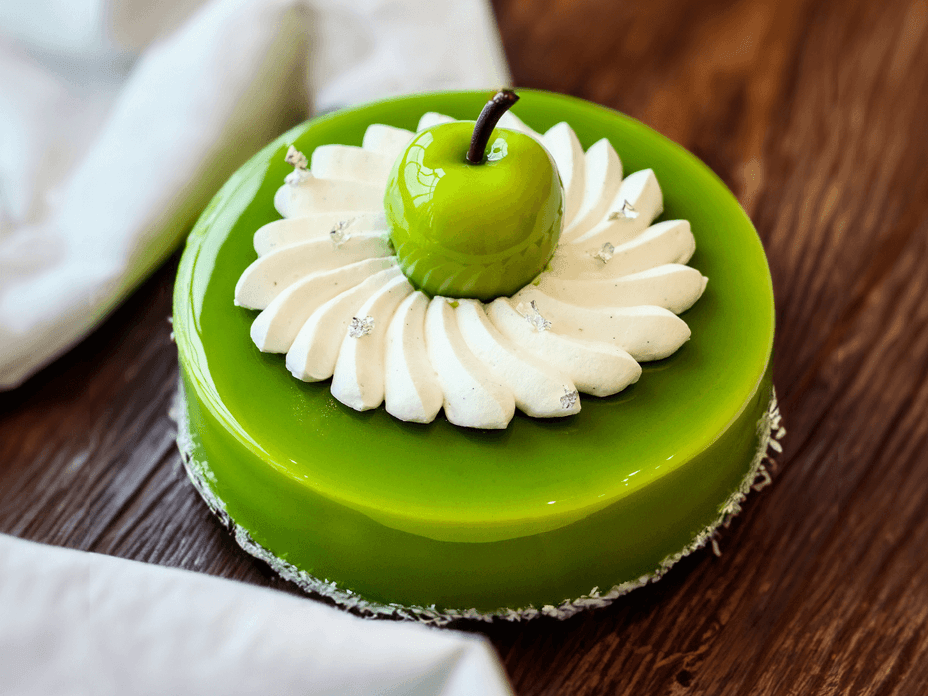 As part of the hotel's 9th anniversary celebrations, enjoy $9 off whole cakes purchases in the month of September!
This includes our Cake of the Month : Pomme Verte
Modelled after our iconic Green Apple Art Piece, Pomme Verte's refreshing mix of apple and calamansi is complemented by silver moon tea mousse with a touch of vanilla fragrance.
Paired up with the light, velvety almond sponge cake, this is a good option for a tea time break!