Celebrating your Silver years with us at One Farrer Hotel
An all-new concept with activities dedicated exclusively to the Silver Generation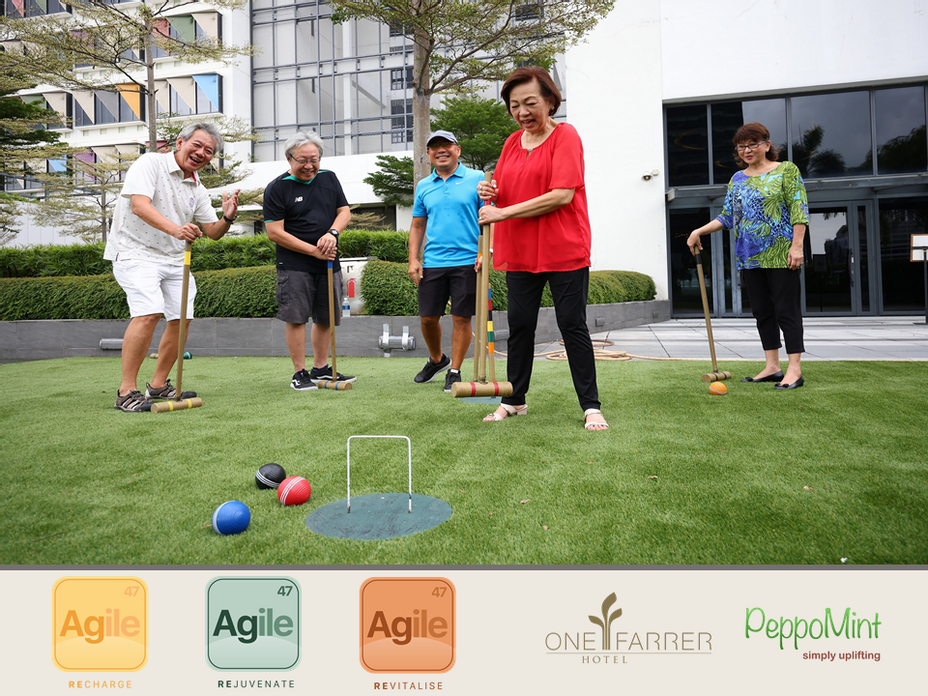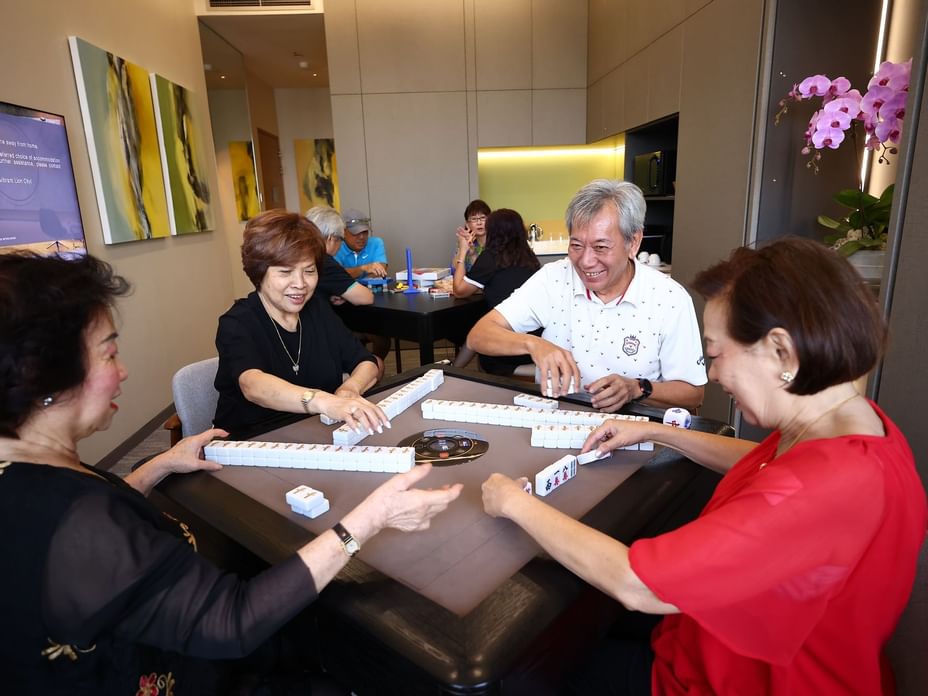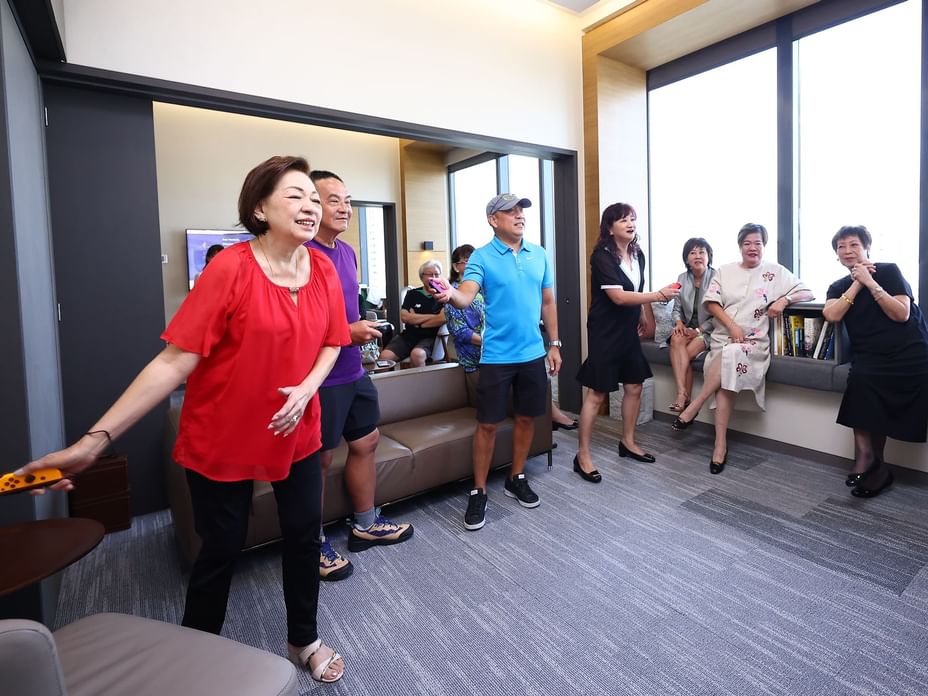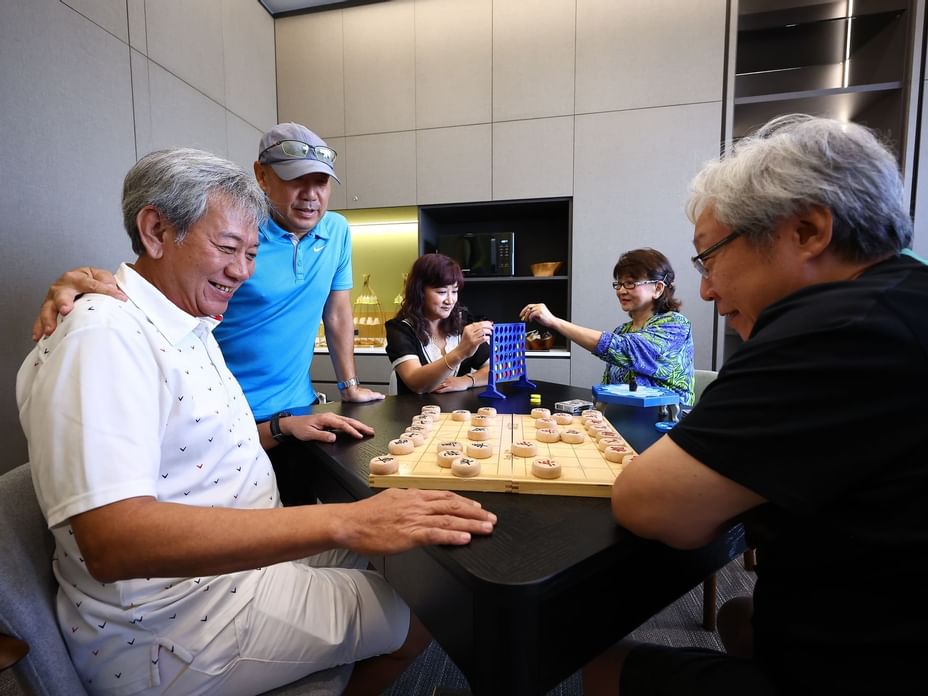 One Farrer Hotel invites the Silver Generation to celebrate your silver years in our latest concept, Agile47 by PeppoMint. Built on a singular principle, Agility of the Mind, Body and Soul, our packages Agile47: Recharge, Rejuvenate, Revitalise include activities, programmes and masterclasses that are thoughtfully curated to ensure physical agility, digital literacy, intellectual agility, and social connectivity that allow the Silver Generation to enjoy a fulfiling and enriching time with us! Find out more at our PeppoMint website in the link below!
Agile47 Recharge - Recharge the mind, body and soul with our day use experiences.
Agile47 Rejuvenate - Rejuvenate with a respite from the stresses of everyday life with our short stay options.
Agile47 Revitalise - Revitalise yourself to feel 47 again with our long stay package. Your home away from home.
Visit PeppoMint At One Farrer for more details!
The offer includes:
Launch Promotion
Agile47 Recharge - From $180++ per day use. For a limited time only, Buy 10 day passes and get a 3 additional passes free.
Agile47 Rejuvenate - From $480++ per night per person. Add an additional $120 for 2nd person.
Agile47 Revitalise - Enquire with us to curate a bespoked package.
Benefits of each theme
Activities/Programmes/Masterclasses specially curated for the Silver Generation.
Meals featuring nutritious gourmet cuisines and tea-time snacks.
Exclusive Skyline Lounge access with a stunning view of the city.
Gym and Hotel Facilities Access (includes access to an Olympic size Swimming Pool, fully equipped Gym and relaxing Jacuzzi).
F&B discounts on restaurants and hotel promotions.
For bookings and enquiries, please email PeppoMint@onefarrer.com
Terms and conditions
Launch promotion are valid for a limited time only.
All day use passes are valid for 6 months from date of purchase.
T&Cs apply. Subject to change without prior notice.