NEST AT ONE FARRER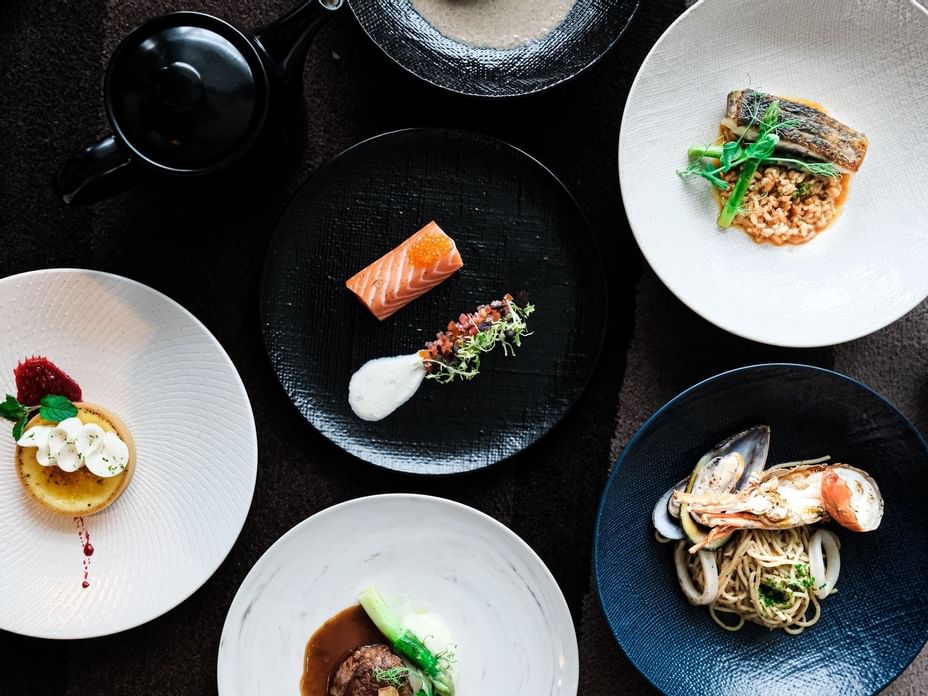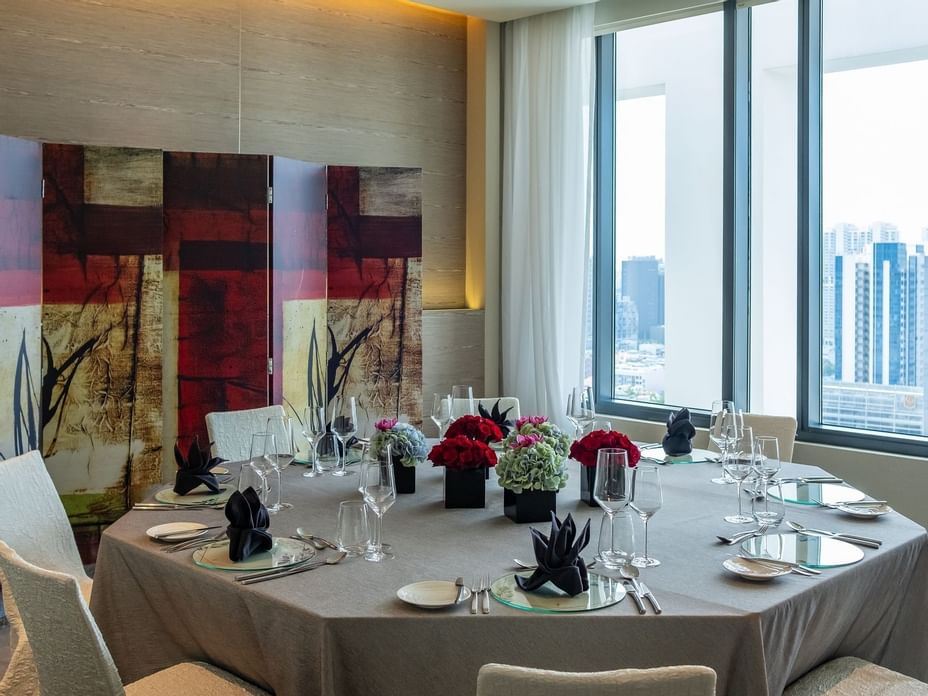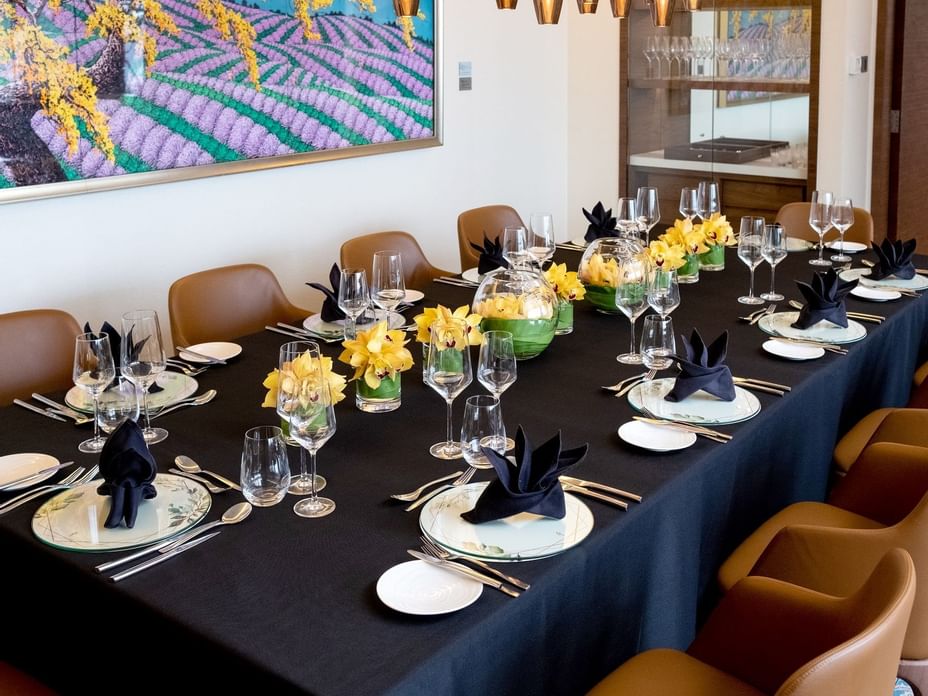 Located at level 20, the top floor of One Farrer Hotel, the Nest invites diners to immerse themselves in the safety and exclusivity of their very own private dining room while dining on exquisite cuisine.
The Nest at One Farrer was conceptualised to meet increasing demand for private dining experiences in the age of safe distancing. Our 13 private dining venues were repurposed from One Farrer Hotel's most luxurious room categories ranging from Sky Villas to Skyline Studios. They offer sweeping city vistas while encapsulating diners in safety and opulent comfort. Adorned in fresh floral décor, the five villas (Calla Lily, Orchid, Lotus, Jasmine and Peony) feature outdoor patios and living areas with modern connectivity, making them perfect for a variety of corporate functions and social events. The sky is truly the limit as we bring your engagements to life to bespoke specifications.
Executive Set Menu
Gourmet experiences in your own private dining room at exceptional value. 4-course menus inclusive of soup and choice of appetisers.
2-Course Lunch from 38++
3-Course Lunch from 48++
4-Course Lunch from 58++
4-Course Dinner from 58++
Deluxe Package (3-Course Lunch / 4-Course Dinner)
Lunch 78+ +
Dinner 128+ +
1 Bottle Corkage Waiver
Connoisseur Package (4-Course Lunch / 5-Course Dinner)
Lunch 108+ +
Dinner 158+ +
2 Bottles Corkage Waiver
Gourmet Package (5-Courses)
Lunch 168+ +
Dinner 188+ +
2 Bottles Corkage Waiver
Dine in our tastefully appointed dining rooms with safe distancing measures and sanitised cutlery.
Premium wine selection available at a special rate.
Preferential rates for overnight stay subject to availability.
Complimentary parking for all guests.
Floral arrangements for dining tables.
Bespoke menus upon request, subject to availability and additional fees.
Rates above not applicable for festive dining.
Maximum dining party subject to prevailing government regulations.
Usage of Calla Lily - The Presidential Villa subject to minimum spend.
Advance reservations of 72-hours required for Villa packages.
For enquiries, contact us at nest@onefarrer.com or call 6705 7828.
Level 20, 1 Farrer Park Station Road 217562 Singapore Singapore